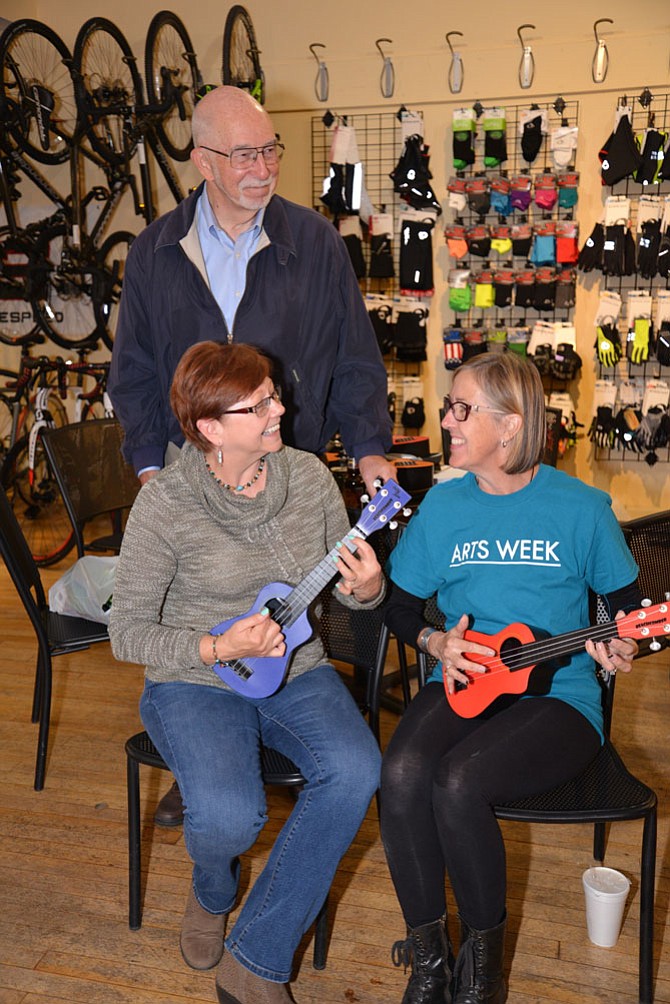 Long time Herndon resident Richard Downer enjoyed the Arts Crawl evening. He spent most of his time at Green Lizard Cycling where quite a few folks gathered to listen to Kyla Wilcox from the Music Loft play the ukulele and offer some free lessons to uke newbies. Trying out the instruments were his wife, Linda, on the left, and the Arts Crawl organizer, Mercia Hobson on the right.

Stories this photo appears in:

An "Arts Crawl" around historic downtown was a perfect mid-point for Herndon Arts Week, an annual celebration that started its 2016 run with "Kids Day" at Frying Pan Park and ended appropriately with a performance by child prodigy pianist Jose Andre Montano at ArtSpace in the town.