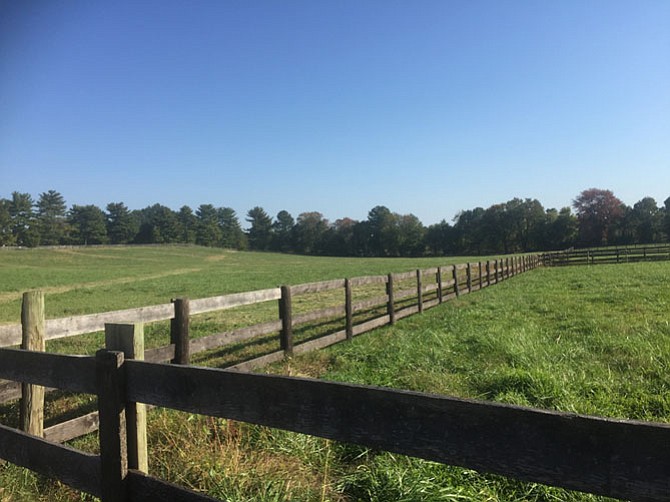 The Board of Supervisors will hold a public hearing and possibly affirm the decision to preserve the land on Tuesday, Oct. 18.
Stories this photo appears in:

About 58 acres of scenic vista just north of the Great Falls Village Center will be preserved for the next eight years at 9809 Arnon Chapel Road. "It represents one of the last large intact portions of former farmland that once characterized the area and is home to a well-loved horse boarding and riding facility, Stone Ridge Farm," said Dranesville District Planning Commissioner John Ulfelder.