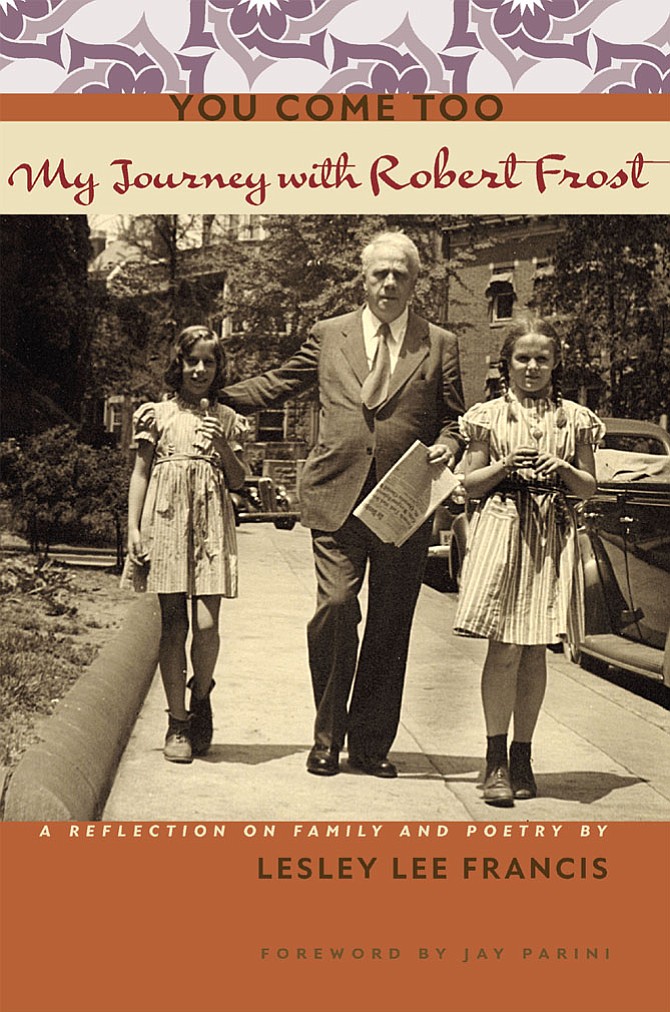 On the the book cover: Robert Frost with Lesley Lee (left) and her sister Elinor, Washington, D.C., ca. 1941-42.

Stories this photo appears in:
Robert Frost's granddaughter shares the story with Fairfax audience.
The granddaughter of Robert Frost, probably the favorite American poet of the twentieth century, believes that most biographies ignore an important part of his life, and in her new book, "You Come Too: My Journey with Robert Frost," Dr. Lesley Lee Francis tries to fill this gap with information about the enormous influence several women had on his work and success.