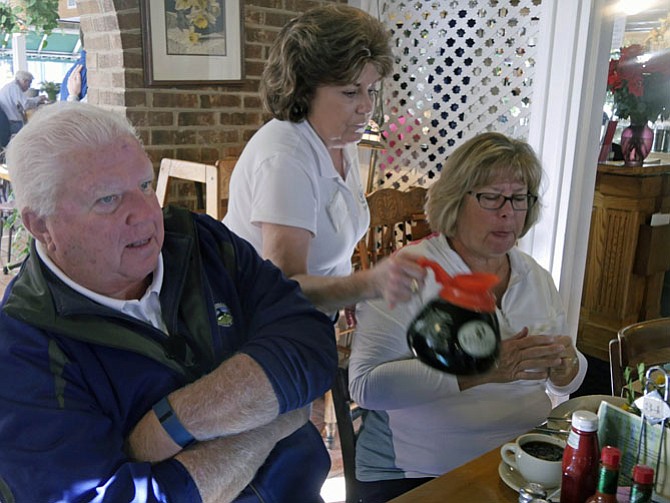 Gloria Connor, waitress at Table Talk Restaurant on Duke Street, fills up a cup of coffee as she chats with customers. One couple has returned from Arizona for a visit and is having breakfast with friends. They used to live just down the street at Carlyle Towers and wanted to return to a favorite spot.
Stories this photo appears in:

Sharing Food and Conversation
The telephone is ringing; customers line up at the counter for large white carry-out plastic bags of scrambled eggs and pancakes; the cash register clinks.