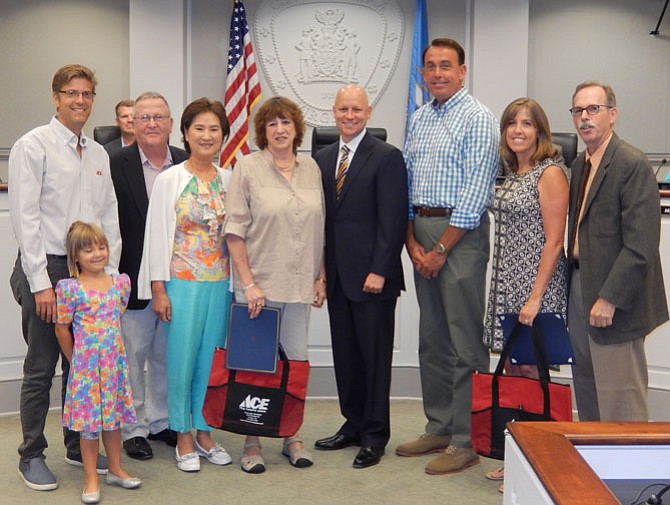 (From left) are Craig Smith, co-owner Twins Ace Hardware, with his daughter Martin and Young Lockhard; Karen Marksteiner; Mayor Steve Stombres; Ricky and Christina Garris; and Kirk Holley.

Stories this photo appears in:

Homeowners receive Residential Appearance Awards.
When it comes to homes, looks count – and three properties in the City of Fairfax were recently honored with Residential Appearance Awards. They were presented during the Sept. 13 City Council meeting by Kirk Holley, chairman of the Community Appearance Committee.