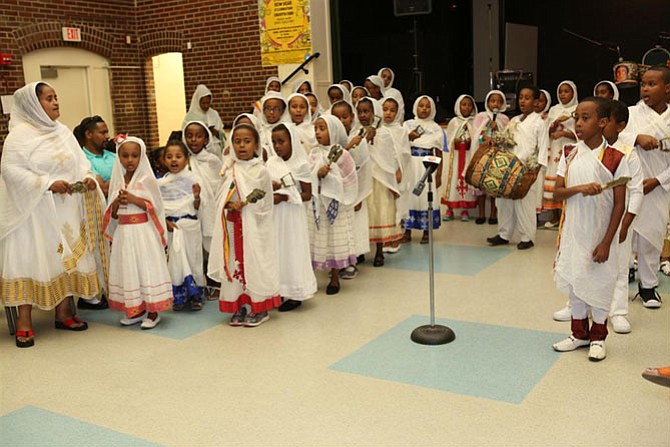 An Ethiopian New Year Celebration, held Sept. 9 at the Durant Arts Center, was organized by Office of the Arts, the Network of Family Service Professionals Inc. and Marta Ali Studios as a way to connect Ethiopian adoptive families with other families and to connect these families with the Greater Alexandria community through the celebration of Ethiopian cultural traditions. Fendika, an Ethiopiantroupe of azmari musicians and dancers from Addis Ababa, performed. DSK Mariam Orthodox Church's Ethiopian Youth Choir sang traditional New Year songs.

Stories this photo appears in:
Grammy-nominated, Ethiopian-born singer and songwriter Wayna served as mistress of ceremonies.