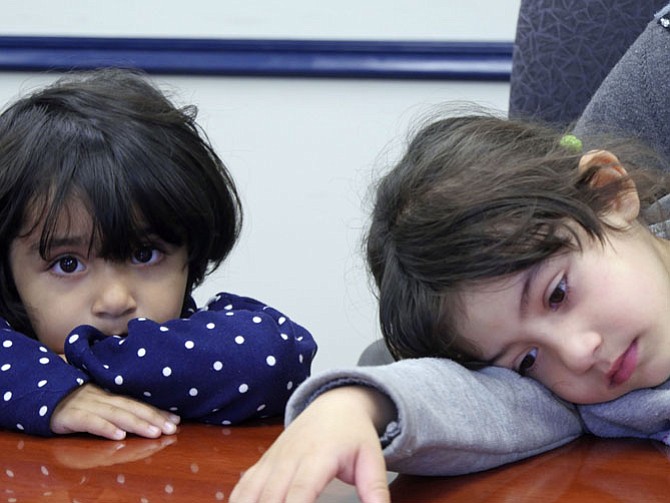 Marwa and her sister Dunya Yaqoobi wait through the paperwork required for their father to get assistance from the Workforce Development Center. The center offers training and employment assistance to help refugees transition into the workforce so that they can become self sufficient as soon as possible.
Stories this photo appears in:

Churches, city services, individuals work to meet needs.