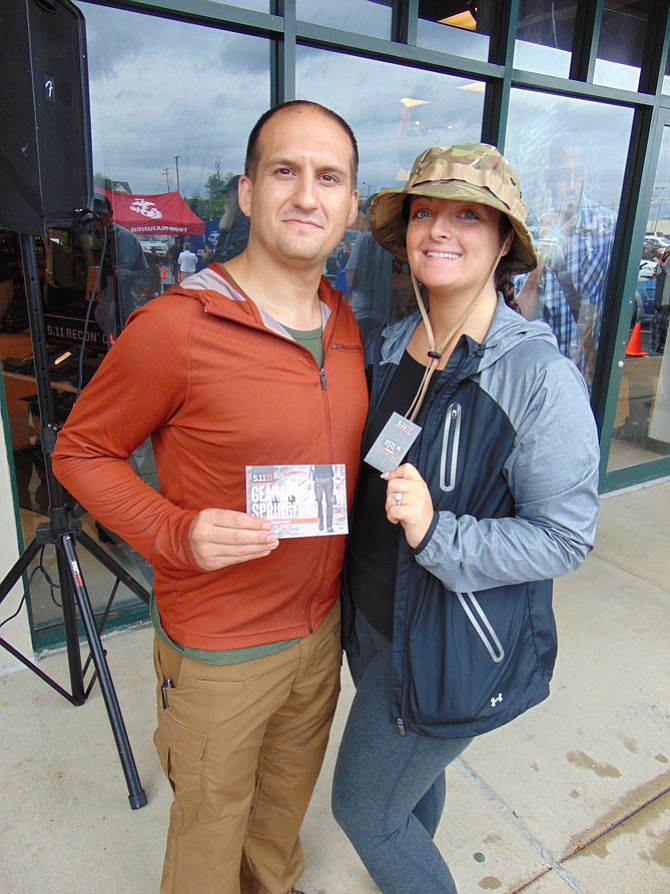 David and Mia Whiteman of Clinton, Md., received a gift card worth $511 for being the first in line during the 5.11 grand opening. They camped out in front of the store for 24 hours to get their position in line.
Stories this photo appears in:

A large crowd lined up early to receive gift cards and discounts.
5.11 Retail Store Opens in Springfield