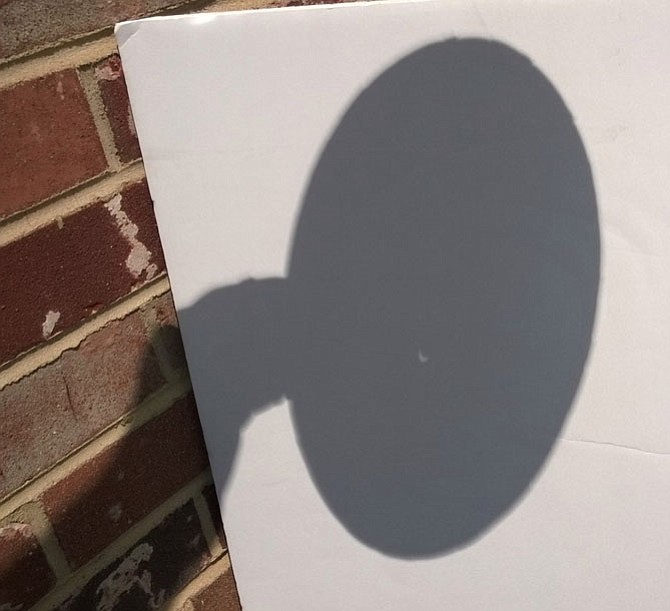 Partial solar eclipse seen at 2:22 p.m. Monday, Aug. 21 in the City of Fairfax through a crude pinhole viewer made by the photographer with a paper plate pierced by a nail and a screen fashioned from a foam presentation board. The white crescent of sunlight not blocked by the shadow of the moon resembles the tip of a fingernail.
Stories this photo appears in:

Kids safely watch moon's shadow cover nearly 82 percent of the sun.