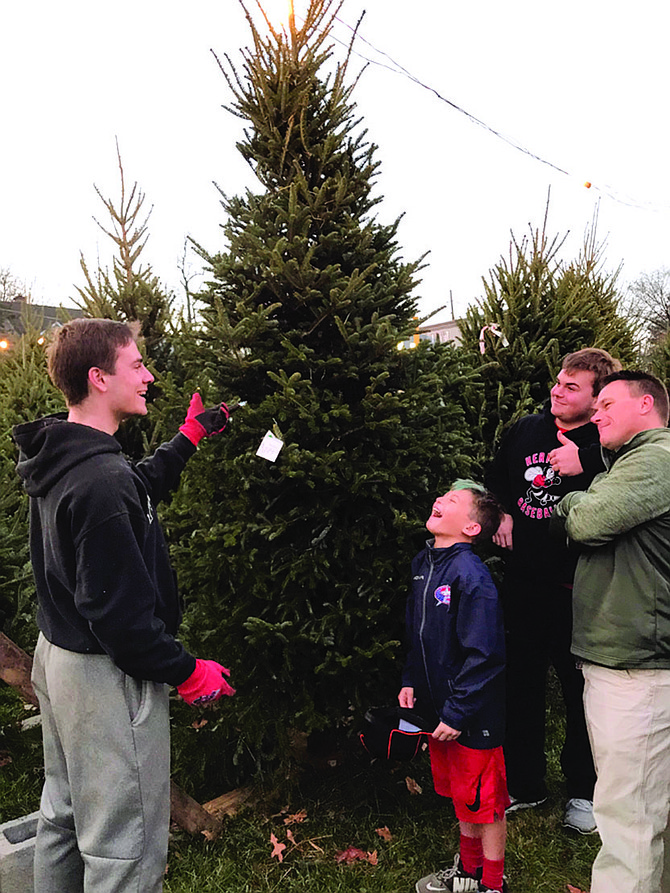 From left: Richie Smiechowski, 17, of Herndon and a Christmas tree salesman at the "Elvis Buys His Tree Here Every Year" lot explains what a great tree this will be for the Jones family of Herndon – Ryan, 10, Colin, 16 and dad, Ian. (Not pictured Corryn, 14, and mom, Mary).
Stories this photo appears in:

Mark and Suzanne Eaton pulling up stakes Dec. 20 after 31 years.
Tree farm in their last year