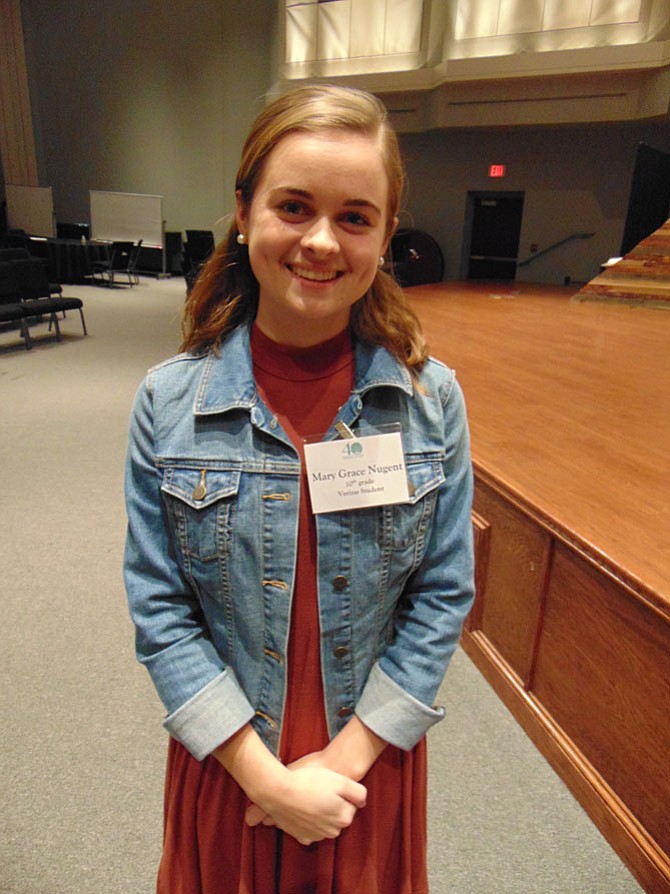 Mary Grace Nugent, grade 10, of Herndon: "I've been raised a conservative and I think feminism, in the radical sense, has been really taking over the government positions. I'm very opposed to some of their platforms. I think it's a good thing that they're fighting for women's rights. But some of the things they also fight for are a little detrimental to what is fundamentally right. So I think if we could turn around what they sometimes push for, a lot of things could change for the better."
Stories this photo appears in:
Award consist of $5,000 tuition remission for two recipients who are student leaders.
Oakcrest School, an all-girl liberal arts school in McLean, held its Veritas Award Reception on Tuesday, Jan. 31, 2017, at the school.