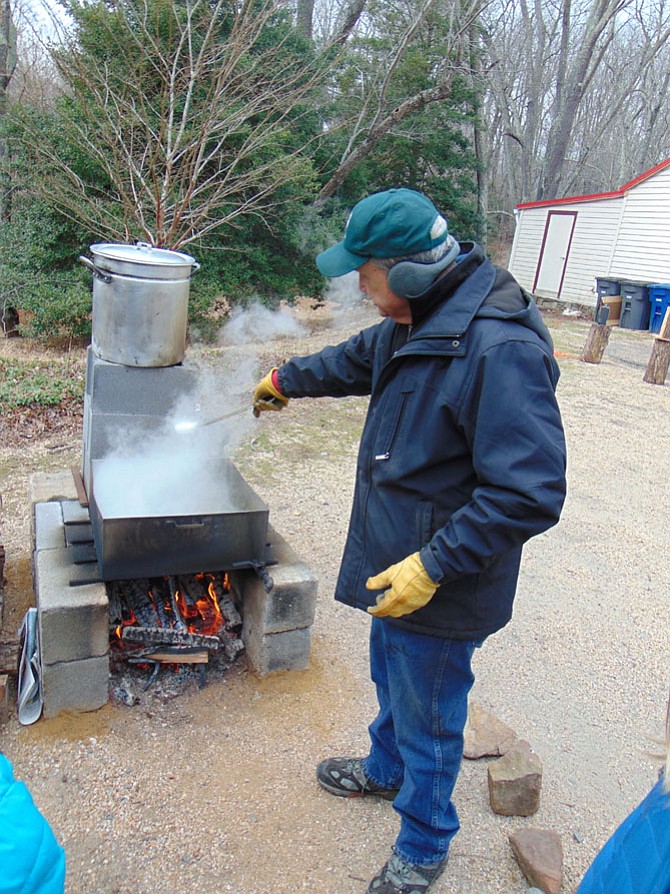 Tom Milton, a volunteer at Colvin Run Mill, is boiling down sap to make maple syrup, which took about an hour and 15 minutes.
Stories this photo appears in:

Demonstration on how sap from maple trees is boiled down into sweet syrup.
Colvin Run Mill in Great Falls hosted a Maple Syrup Boil Down on Sunday, Feb. 5, 2017.