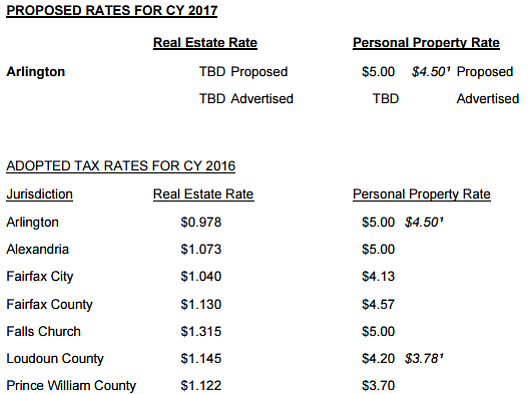 Calendar Year 2017 real estate tax rates are still to be announced. Arlington's 2016 real estate rate was one of the lowest rates in the region, but one of the highest for personal property rates.

Stories this photo appears in:
Fee increases for fire department inspections and substance abuse treatment while County Board considers pay raise.
A homeowner in Arlington in need of a fire department inspection for his business and seeking treatment for substance abuse will be the most impacted by the new fiscal year 2018 fees.