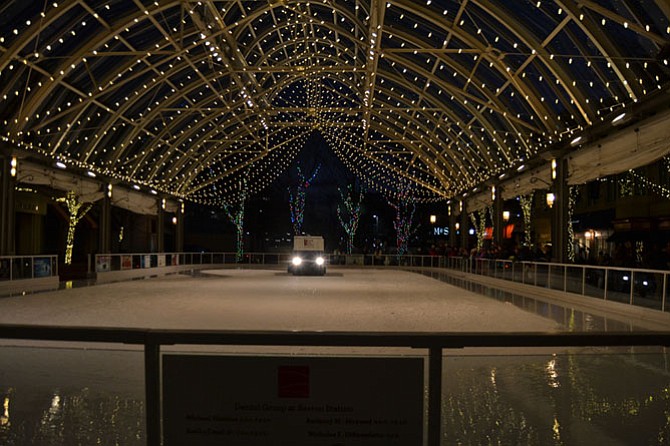 A Zamboni resurfaces the ice as a crowd waits to reenter the rink.
Stories this photo appears in:
Reston Town Center ice skating rink provides outdoor entertainment for family and friends.
The freshly-Zamboni'd ice reflects hundreds of twinkly white lights in the Reston Town Center Ice Skating Pavilion as a crowd of locals and visitors stands just on the other side of the walls, waiting to enter.