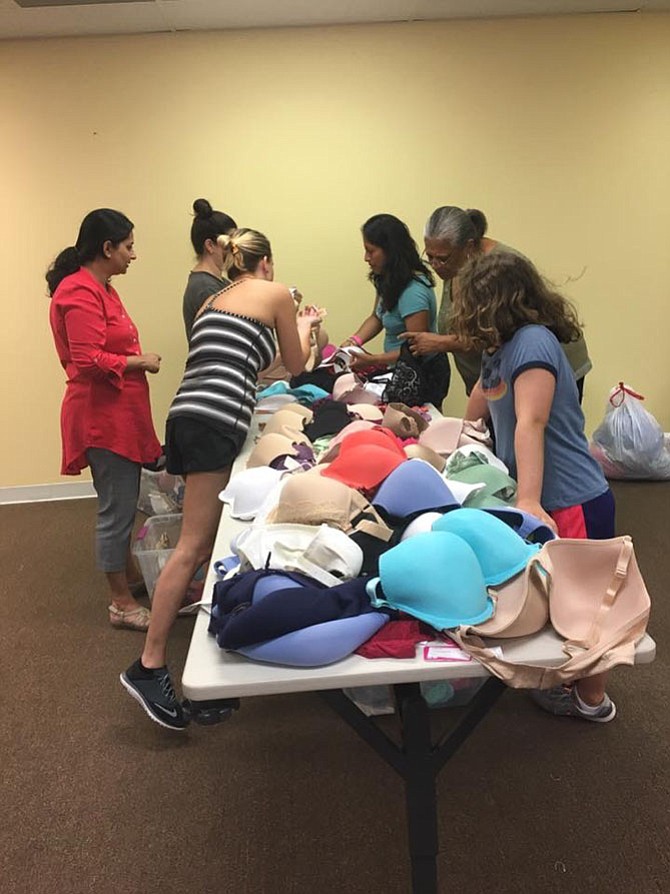 BRAWS volunteers sort through ladies' undergarments before distribution. "A decent bra is not cheap, even the most basic one," said BRAWS founder Holly Seibold. The BRAWS gang say they are well rewarded when they see how much these items are needed and appreciated.

Stories this photo appears in:

Nonprofit BRAWS brings their case before General Assembly members.
Bringing Resources to Aid Women's Shelters, a 501(c)3 non-profit - led by founder Holly Siebold of Vienna. Siebold and several supporters of BRAWS were there to encourage the state delegates and senators to get behind House Bill 1593, calling for the repeal of taxes on certain feminine hygiene products, as well as toilet paper and adult diapers.