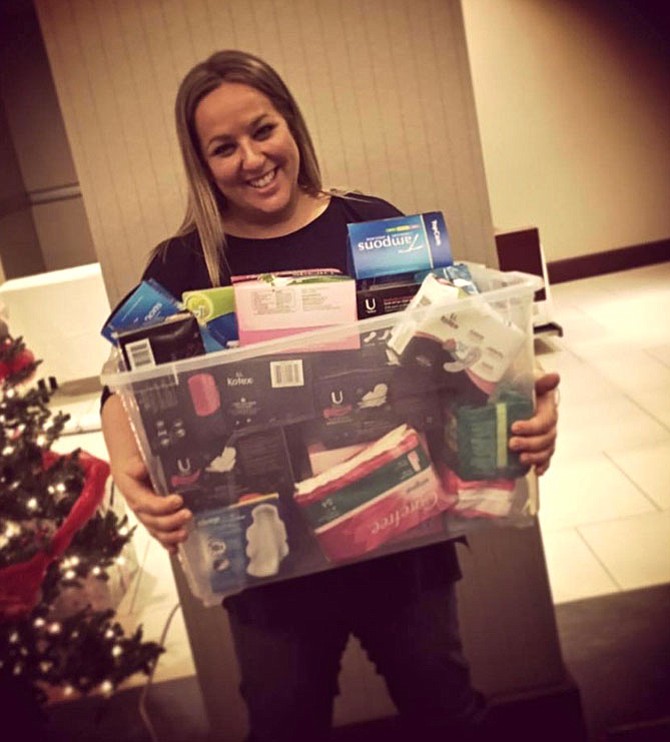 BRAWS founder Holly Seibold of Vienna, gathering donations. For a while, BRAWS was Holly. Now there is a small army of dedicated and caring people and organizations who help bring essential items – and dignity and respect – to women and girls in need.

Stories this photo appears in:

Nonprofit BRAWS brings their case before General Assembly members.
Bringing Resources to Aid Women's Shelters, a 501(c)3 non-profit - led by founder Holly Siebold of Vienna. Siebold and several supporters of BRAWS were there to encourage the state delegates and senators to get behind House Bill 1593, calling for the repeal of taxes on certain feminine hygiene products, as well as toilet paper and adult diapers.