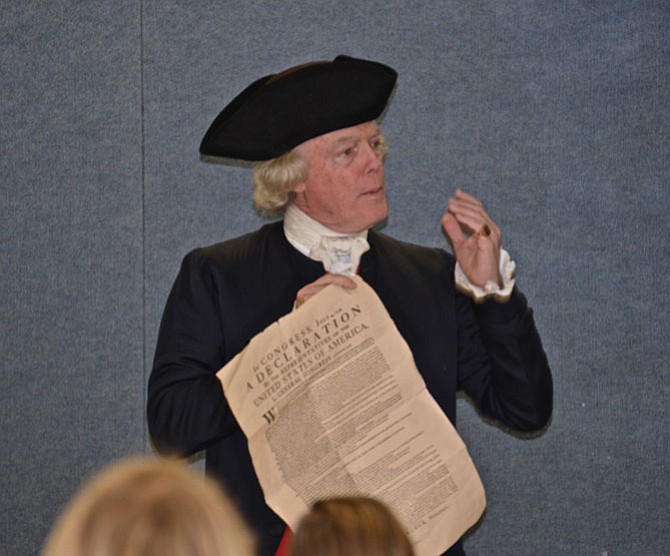 Many of the students were shocked to learn the Jefferson's "Declaration of Independence" was frequently thrown into the gutter when it was handed out to the average "citizenry." A bit of questioning and discussion, and they soon understood that this action wasn't disregard for the ideas, but that most people couldn't read. "Make good use of this amazing opportunity for education," the Armstrong youngsters were encouraged.
Stories this photo appears in:

Students meet founder of the nation
It's a good thing that Thomas Jefferson and Patrick Henry were hardy souls, given the myriad of activities and actions and travelling and time that they both gave to the formation of "these new United States of America," as our illustrious third President described the union the original thirteen colonies formed in 1776.