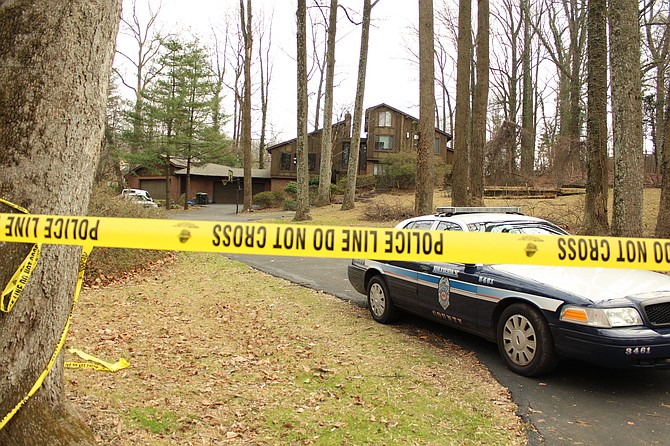 Police were still on the scene in McLean on Sunday, Jan. 29. The investigation is ongoing.
Stories this photo appears in:

Langley High students pay tribute to slain classmate who sings no more.
The sudden death of sophomore James Wenjie Chen, 16, and his parents ripped through Langley High School and the McLean community on Friday, Jan. 27.