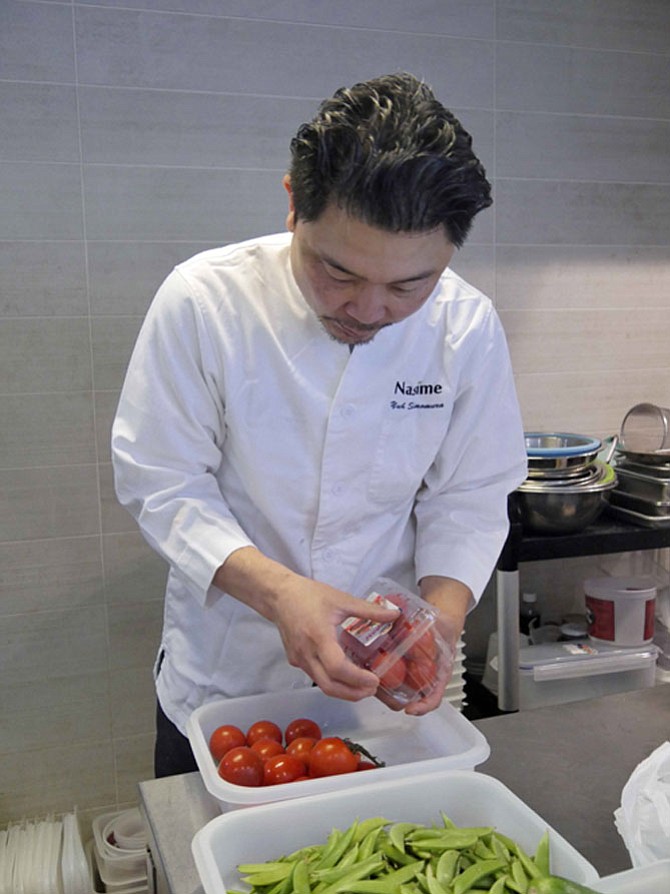 Yuh Shimomura says he does it all at Nasime, his Japanese restaurant, which opened on King Street in October 2016. He sets out the vegetables, plugs in the ice cream machine and sets the water boiling on the stove to begin prepping all five tasting dishes at the same time.

Stories this photo appears in:

A five-course tasting menu: he does it all.