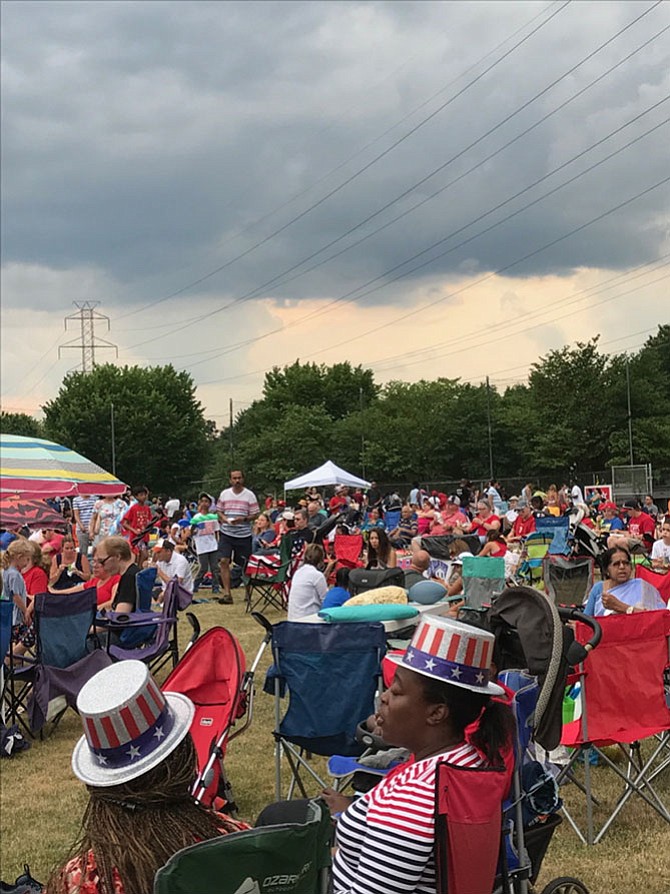 Dark clouds didn't stop 4th of July festivities in the Town of Herndon. Thousands gathered to enjoy the old-fashioned games, arts and crafts, food, music, vendors and the fireworks display offered by Herndon Parks and Recreation. Many families set up their lawn chairs and blankets in Bready Park Softball Field while others favored the grassy slopes and sidewalks near the Herndon Centennial Golf Course.
Stories this photo appears in:

Hometown fun attracts more than six thousand people to the celebration.