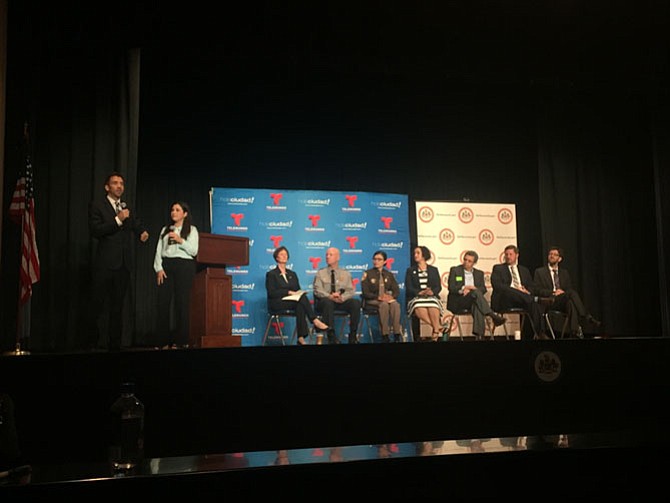 From left: Alonso Castillo, Sulema Salazar, Board of Supervisors Chairman Sharon Bulova, Colonel Edwin C. Roessler Jr., 2nd Lt. Alma Smith, Dalia Palchik, Gustavo Torres, Nicholas Katz and Simon Y. Sandoval-Moshenbuerg. Castillo and Salazar welcome the audience before the panel starts their introductions.

Stories this photo appears in:

People raise their voices regarding immigration rights.