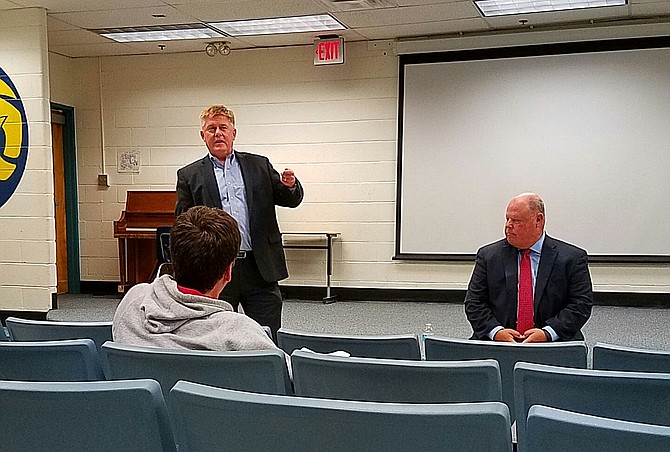 (Left) Supervisor John Cook (R-Braddock) and at-large school board member Jeanette Hough hosted a budget community meeting, featuring (right) County Executive Ed Long, at Robinson Secondary School on March 28.
Stories this photo appears in:
School system facing nearly $50 million gap in funding.
Leading up to the Fairfax County Public School Board presenting its advertised FY2018 budget to the Board of Supervisors Tuesday, April 4, several school board members and supervisors have been hosting community meetings on the subject.