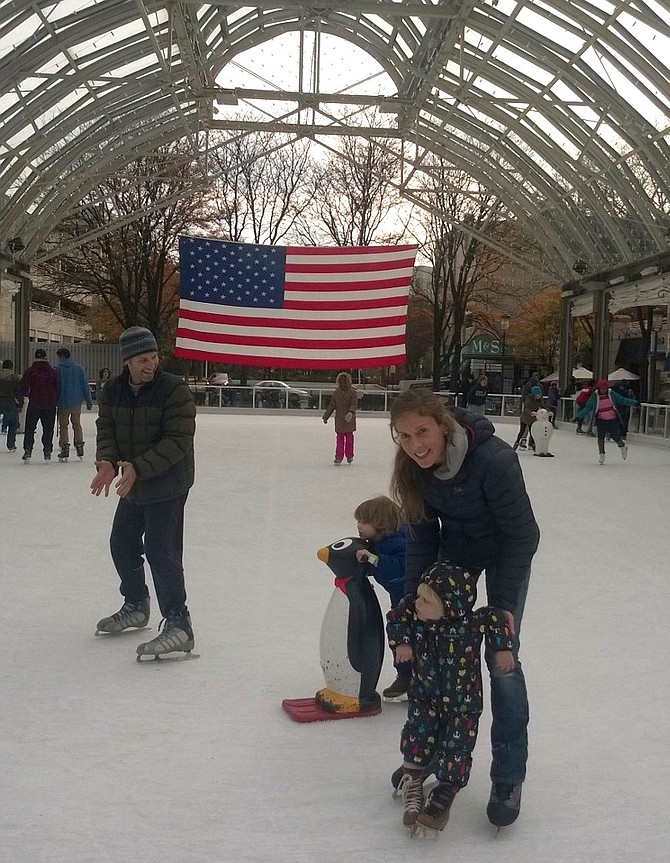 Ryan McKinney, left, applauds his 3-year-old son, Bryce, Sunday afternoon at the Reston Town Center pavilion. His wife, Jessie McKinney, right, holds onto their other toddler, Finn, so his feet can get used to the slick surface. Both parents admit it's a blast teaching their kids how to skate for the first time Nov. 12. This particular rink holds a special place in their hearts. "We went on our first date here when we were 15 years old," says Ryan, 38.
Stories this photo appears in:

Reston Holiday Parade Nov. 24.