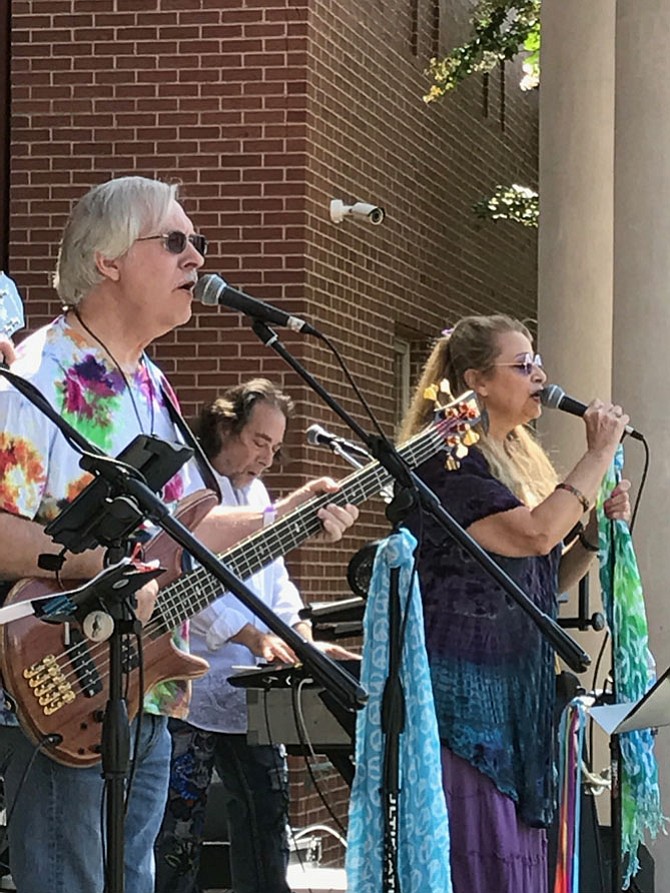 The Janglebachs from Laurel, Md. played the music of the Woodstock generation at the Herndon Labor Day Festival. From left: Tom McDuffee on bass guitar, Steve Rosch on keyboard, and Vicky Blacker, vocals.

Stories this photo appears in:

The Herndon Parks and Recreation Department and The Herndon Woman's Club produce a successful Labor Day Festival.