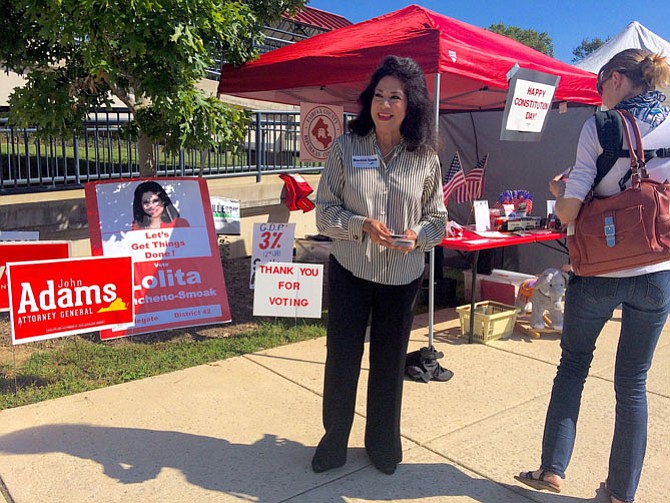 Lolita Mancheno-Smoak campaigns for votes at the Burke farmer's market.
Stories this photo appears in:

Candidates hoping to replace Dave Albo are both living the American Dream.
One is from Ecuador. The other is from Vietnam. Both are successful professional women hoping to fill the seat vacated by retiring Del. Dave Albo (R-42). But only one will prevail in November, creating one of the fiercest political contests on the ballot in Northern Virginia this year.