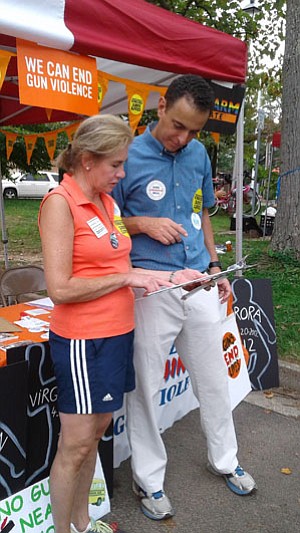 Falls Church activist Carol P. Luten of the Coalition to Stop Gun Violence worked with Del. Marcus B. Simon (D-53) of Fairfax County and the City of Falls Church for two years to create a special license plate that says "Stop Gun Violence." Virginia motorists can buy the new tag February 2019 at their local DMV office.

Stories this photo appears in:

Chantilly mom talks about neighborhood shooting incident.

Chantilly mom plays small part to help Democrats win big Nov. 6.