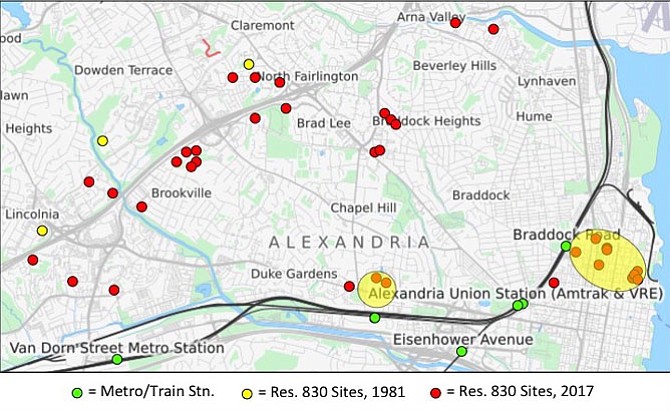 Citywide, since the 1980s, public housing once located almost exclusively in Old Town and Cameron Valley has been dispersed through redevelopment under Resolution 830, an agreement between the city and the local public housing authority. "This was primarily to deconcentrate poverty," said Helen McIlvaine, the city's housing director. Past redevelopments have resulted in the offsite removal of as much as 77 percent of public housing units. Likewise, current redevelopment plans intend to offsite a third of public housing units from Andrew Adkins, in keeping with the deconcentration imperative in the city's Braddock East Master Plan.
Stories this photo appears in:

Poverty "deconcentration:" A social good?