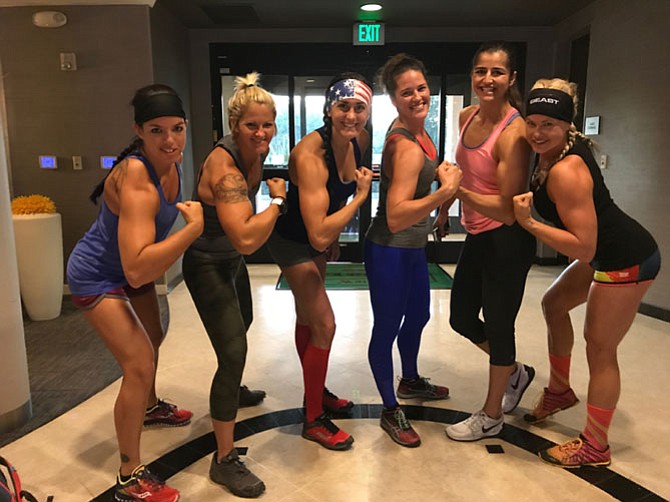 Competitors from Season 5 pause to strike a Stone Cold pose (from left): Stephanie Huntsman, Rachel "Goose" Szakmary, Nikki Justice, Cat Brown, Nika Sedghi, and Brooke "Beast Mode Barbie" Van Paris. The photo was taken at their hotel in Los Angeles prior to departing for filming.

Stories this photo appears in:

Stephanie Huntsman of Clifton stars in "Steve Austin's Broken Skull Challenge."