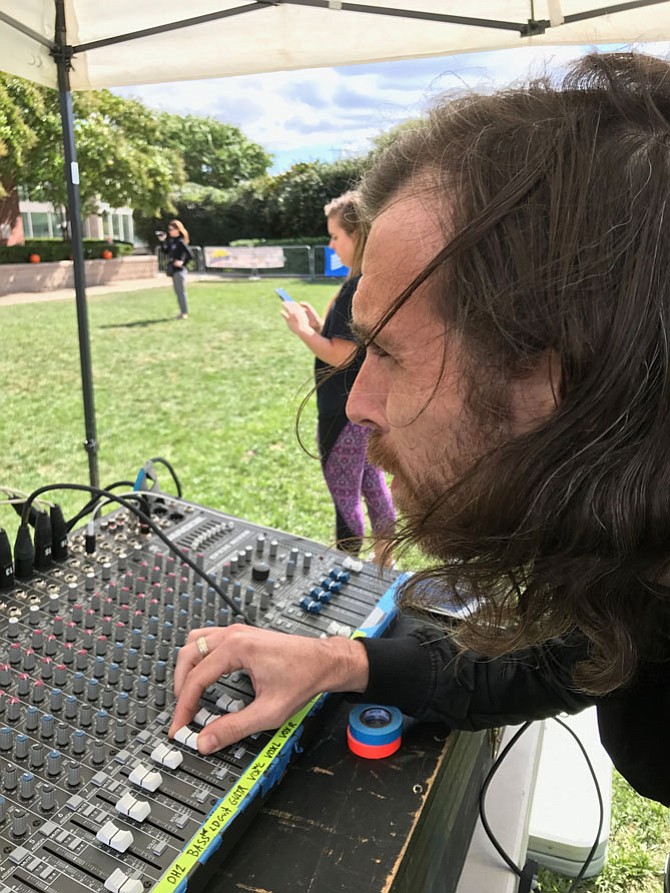 Jay Hutchinson was the concert audio technician responsible for the quality of sound at OktoBrewFest held Saturday, Sept. 30 on the Town Green behind the Herndon Municipal Center. Speaking on behalf of the Herndon Hospitality Association responsible for the event production, Hutchinson said, "We're so happy to have all the young musicians and established musicians from the local area sharing their art at OctoBrewFest 2017 which benefits the community."
Stories this photo appears in:

Funds raised will benefit numerous local nonprofit organizations.