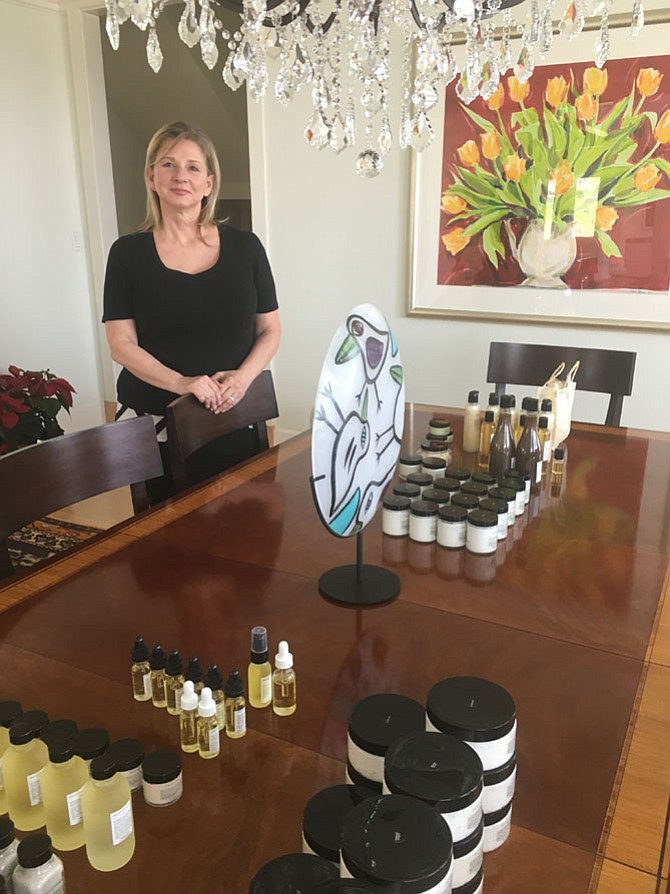 Potomac resident Renan Kennedy, creator of Sans Skincare natural products, shows some of her products at her home on Thursday, April 12. She started a line of natural skincare products after searching for soothing moisturizers for her mother, who was undergoing chemotherapy.
Stories this photo appears in:

Encouraging healthy skincare habits.