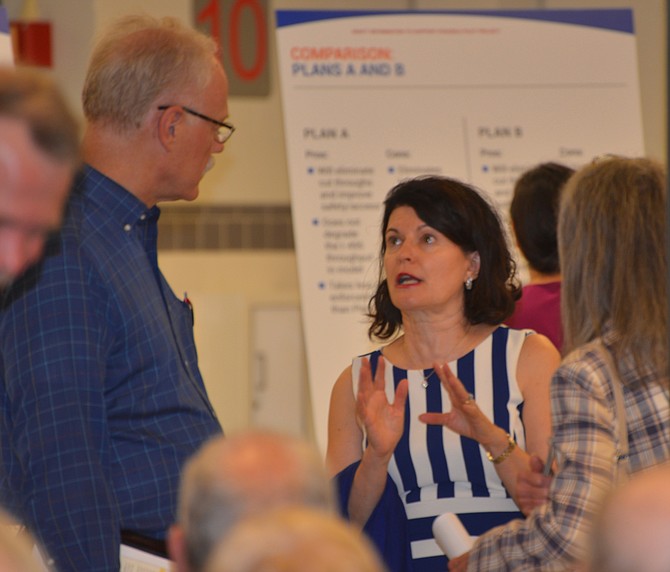 Bill Canis of Great Falls talks about the VDOT proposed pilot plan to State Sen. Barbara Favola (D-31) before the public meeting. Canis, the president of the Great Falls Citizens Association, says the group sees the value in reducing traffic on local roads, but knows that locals use the route to reach schools and jobs in Maryland.
Stories this photo appears in:

Hundreds of area residents turn out for Aug. 2 public meeting on closing access to I-495.