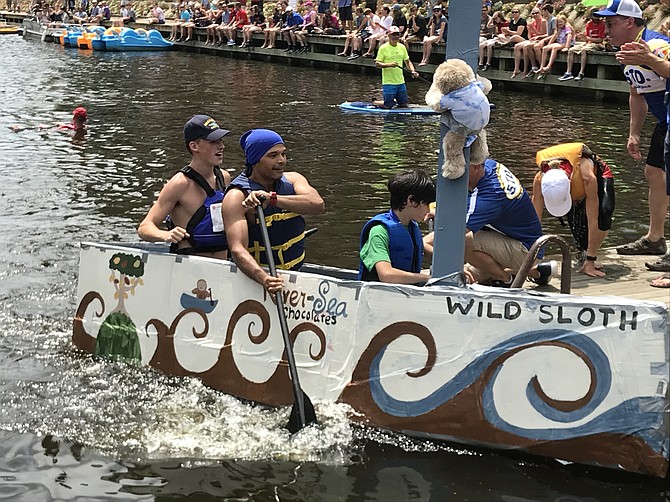 A wake of waves crashes as "River Sea Chocolates Wild Sloth" docks at the pier at the 2nd Annual Lake Anne Cardboard Boat Regatta held Saturday, Aug. 11. Later during the awards ceremony, the team accepted the Skipper First Place Award, finishing with an astounding time of 2:05.
Stories this photo appears in:

Proceeds benefit the Reston Historic Trust & Museum.