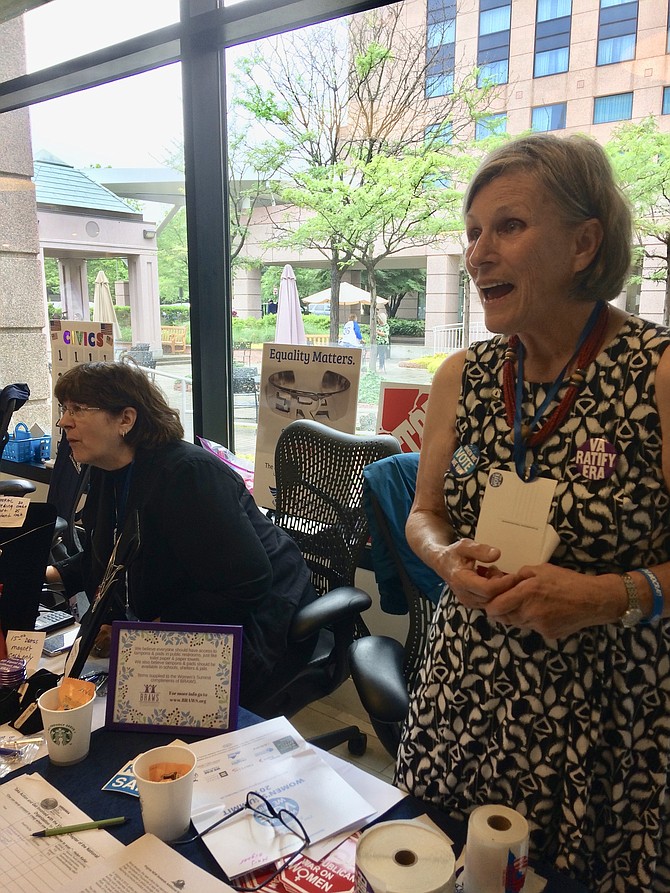 Marge Signer, president of the Virginia chapter of NOW, responds to a question from an attendee of the Women's Summit about Virginia NOW and the demand for additional rape kit reform measures, a cause supported by Arlington County Commission on the Status of Women member Caroline Gary, Chair of Arlington County Board Katie Cristol, and state Sen. Barbara Favola. Gary founded Rally Against Rape and Sexual Assault – a grassroots, community-action project dedicated to combating sexual violence and raising awareness about the prevalence of rape and sexual assault in Northern Virginia. VA NOW asked summit attendees to join them in pressing the General Assembly, Governor, and Office of the Attorney General for additional progress on testing rape kits, and ensuring survivors get justice and communities are safer. To get involved, visit legislativecp@vanow.org.

Stories this photo appears in:

Rape crisis hotline, rape kit reforms, and mental health services highlighted at summit.