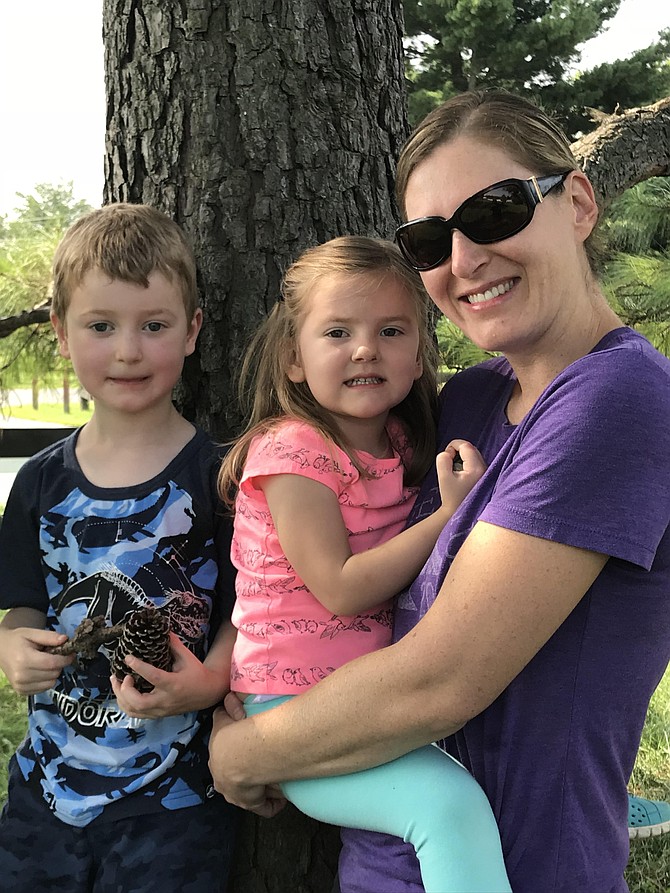 Jolene Wolfanger, Human Resource Recruiter, multiple years in Herndon Pictured with her daughter, Siena White, 3, and son Matteo, 5, at Frying Pan Park.
Favorites: "Oh my goodness. We love the Herndon Fortnightly Library in the town and the W&OD Trail. We usually go to the library, and then walk down the trail. I also like the Starbucks in Herndon.
Concerns: "I wish there were more places like this (Frying Pan Park). We have to protect our parks. There's overpopulation on small lots. Please, do not sell off more land for housing. We need green space and we love it. My son went to preschool and pre-K here at the Frying Pan Farm Park Katydid program, and my daughter starts next month."
Event Notices: "I find out about events at the Herndon Town library. There is a rack of program information sheets there. When I visit, I pick them up."

Stories this photo appears in: