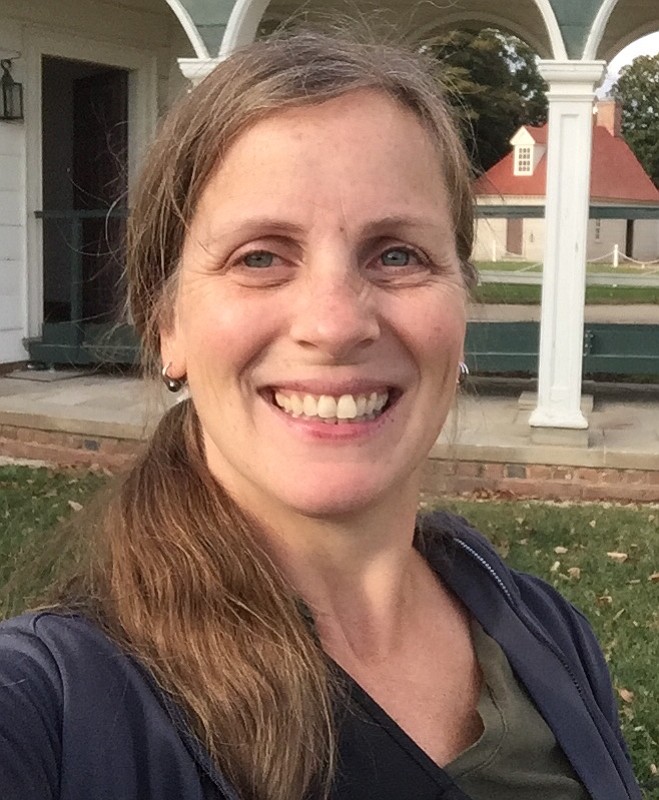 Kirstin Nickerson of the Town of Herndon at a local coffee shop. Web Designer, five years in Herndon.
Favorites: "One of the best-kept secrets is the event, Elden Street Tea Shop & Board Games at ArtSpace Herndon every Saturday. I like the Town of Herndon Festival, Labor Day Festival, Homecoming Parade, Friday Night Live Concerts, Farmers Market Fun Days and Third Thursdays Arts Crawls by Arts Herndon. At Frying Pan Park, there is the 4-H Fair, equestrian events and Katydid Preschool. The preschool raises chickens in their classes and visits farm animals at the park like the baby cows."
Concerns: "As for concerns, the Comstock Redevelopment Project in the downtown and the pending traffic increase. You add 273 more residential units, and there are traffic concerns. Also, there is the possible proposed new Catholic high school on Vine Street by St. Joseph's Church. I feel like many of the new Downtown Redevelopment Project plans are happening behind closed doors. I wish the community had a more formal platform rather than three minutes at the Town Council Public Hearings. I feel the public hearings are just a formality, and they (Town Councilmembers) have already made their decisions."
Event Notices: "I find out about events through Fairfax County Parktakes and emails. I also come to the local downtown coffee shop to hear what is happening, learn through word of mouth and the Connection Newspaper Calendar. I would like to add; I like the urban experience in the small town setting of Herndon. I'm looking forward to the Labor Day Festival. I drag my mom there and enjoy the wine."

Stories this photo appears in: