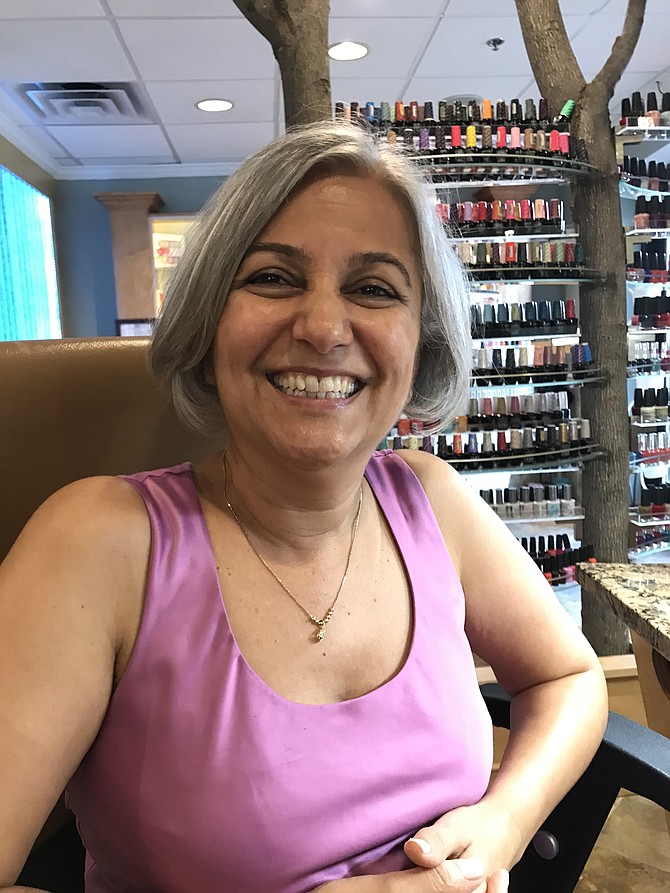 Handan Radosh, Payroll Consultant, 13 years Town of Herndon.
Favorites: "I like the Herndon Festival and the Friday Night Live concerts. These events are so amazing. We use the W&OD Trail and hike and run the Sugarland Run Valley Stream Trail. We love it here; we know many people."
Concerns: "Yes, because the Metro is coming. I see development everywhere. We are going to get crowded and have traffic problems, but we are going to retire here though. We want to stay. Everywhere I look, there's greenery and trees. For me, it is the best, and then there is Washington D.C."
Event Notices: "My husband finds about events and has a map of what's happening."

Stories this photo appears in: