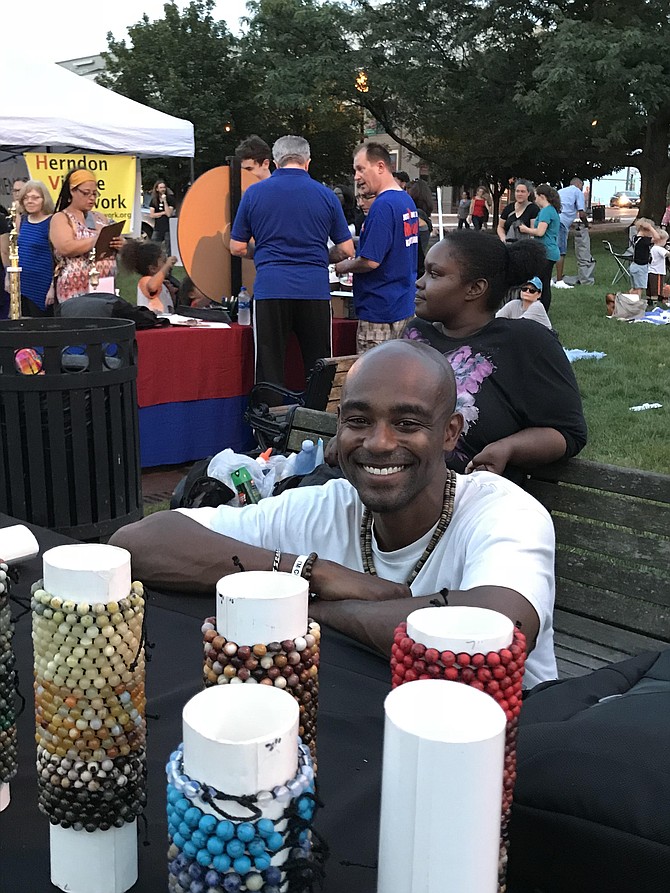 Jordan Kinslow, artist and Starbucks barista, three years in Herndon.
Favorites: "The best events? The Third Thursday Arts Crawls in the Town of Herndon on the Town Square, Jam Brew, held September and October, those are concerts on the stage at the Herndon Municipal Center and my Starbucks at Village Center Dulles, Centreville Road"
Concerns: "Honestly, I have no concerns locally. I feel safe here, and my voice is heard. It is so easy to make friends, get their stories and go from there."
Event Notices: "I find out about happenings through the Internet. When I am out on my bike, I see so many things happening up in downtown Herndon and stop. I would like to add, come on down to the Third Thursdays Arts Crawls in front of the Old Town Hall. See my gemstone jewelry."


Stories this photo appears in: