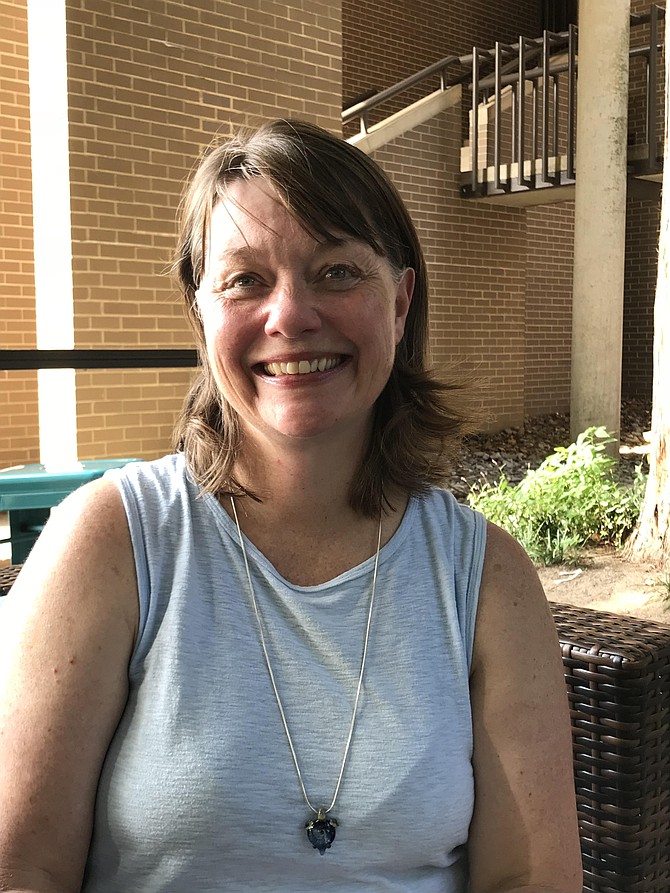 Susan Rose, co-owner of Restoration Massage in Herndon, Reston resident since 1976. Favorites: "I send people to the Lake Anne Coffee Shop and the Lake Anne Brew House. I love the Jazz Festival on Labor Day Weekend. This year it is on Sept. 1. Lake Anne is iconic Reston; unlike Reston Town Center, Walker Nature Center is one of Reston's best-kept secrets.
Concerns: "I am concerned if Amazon comes here as there will be so much traffic, and with all the growth and density, there will be stress on our resources. I am not opposed to change; it is just happening too fast without consideration for the impact."
Event Notices: "I find out about many events through social media but I've lived here a long time, so I know what's coming. On occasion, I do forget. I would like to add, I am a member of the Reston Runners. They are not all runners. They have a huge walkers group and a walker-runner group. This is my social club. Also, the Jo Ann Rose Gallery located at the Reston Community Center is named after my mother. The gallery offers a range of different exhibits by local and regional artists with many works for sale.
Stories this photo appears in:
New and longtime residents in Reston share their viewpoints about places, events and happenings.