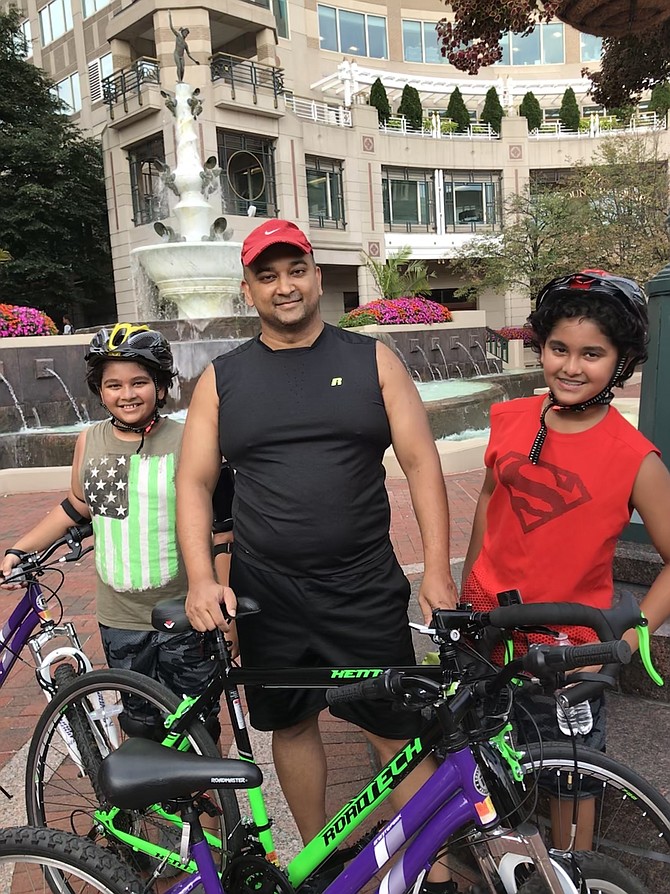 Reazul Islam, Reston resident cycling at Reston Town Center with his sons Ahwanith, 11, (left) and Arjav, 12, (right). Favorites: "I like the Bow Tie Cinemas at Reston Town Center. The Center is my favorite place. The people look as if they like living here; you can see it in their faces. They are happy to live in Reston and not because they work here. I like Music Spectrum School for the Arts. We are going there and bike everywhere in Reston. Whether you are walking or driving, it is very safe here even at night. There is no loitering. The schools are very highly rated."
Concerns: "No concerns."
Stories this photo appears in:
New and longtime residents in Reston share their viewpoints about places, events and happenings.