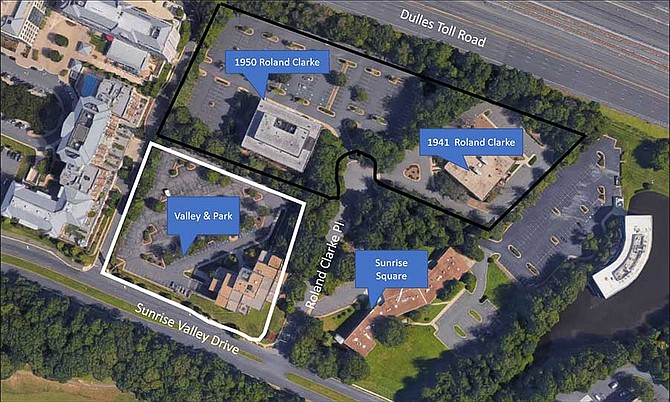 Aerial map of Woodfield Acquisitions' two-story office building at 1941 Roland Clarke Place. On Nov. 20, the Fairfax County Board of Supervisors approved replacing it with a new 308-unit apartment building. Fairfax County Public Affairs termed the cul-de-sac on which the property is located the hub for new, lower-density residential development in Reston. The Reston Land Development Tracker January 2017 identified the site as a PRC zoned property.
Stories this photo appears in:

Nov. 19: authorization sought to increase density in Reston's PRC; Nov. 20: Approval received for new, lower-density project in Reston's PRC.
.