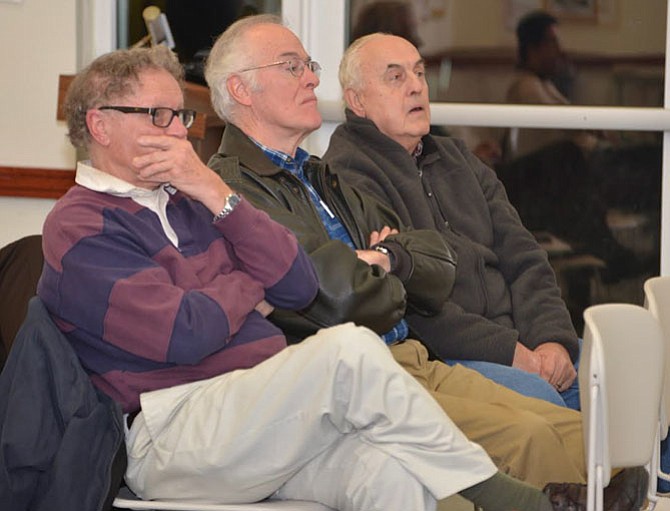 From left: Great Falls residents Robert Vickers, Jerry Peters and Glen Sjoblom all had concerns about the proposed plan for Lake Werowance and questions about how the county identifies and prioritizes stormwater and watershed management projects. If the process is not done thoroughly and with transparency "you lose credibility and then you lose the environmental argument," said Peters.
Stories this photo appears in:

Environment and Parks Committee reacts to County's plans for local watershed improvements.