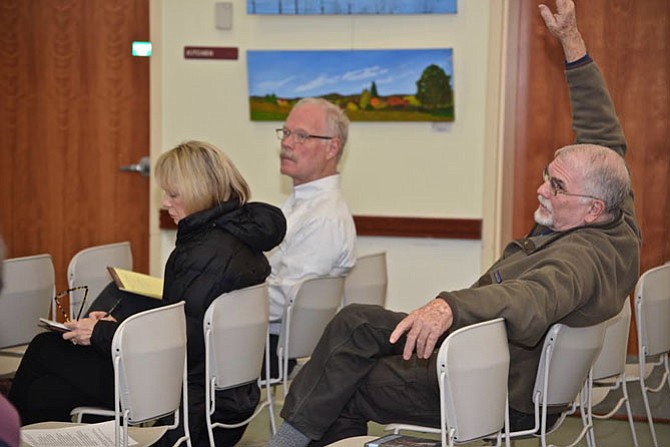 From left: Committee co-chair Karen Keegan, members Bill Canis and Eric Knudsen participate in the discussion. Knudsen raised concerns over stream management along the Route 7 widening project. "It looks like they are cutting corners to keep the costs down" by designing the waterway as a straight-shot channel rather than in a more natural meandering configuration.

Stories this photo appears in:

Environment and Parks Committee reacts to County's plans for local watershed improvements.