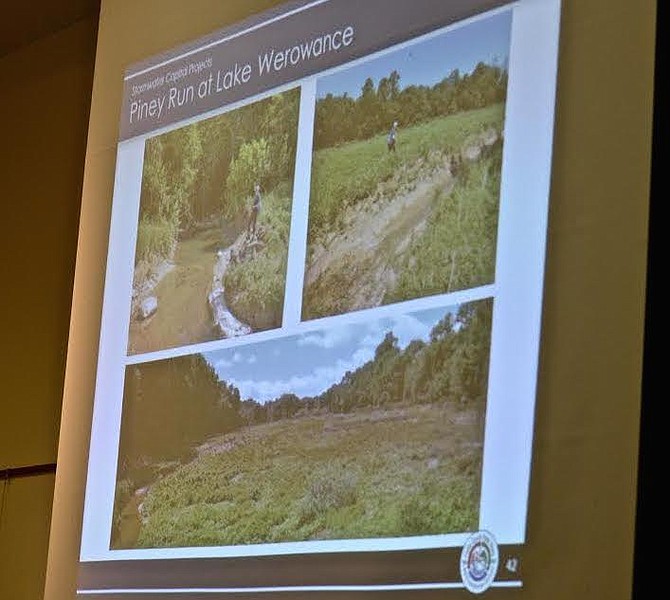 Before and after photos of Lake Werowance in Great Falls. When the dam failed during major storms about five years earlier, the lake disappeared. The county's plan to improve the Piney Run stream rather than rebuild the lake drew sharp opposition from the committee members in attendance.
Stories this photo appears in:

Environment and Parks Committee reacts to County's plans for local watershed improvements.