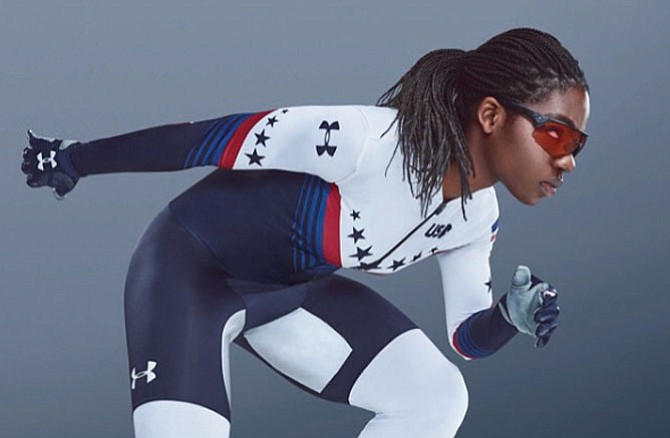 Maame Biney, 18 of Reston, a member of the U.S. Olympic short-track speedskating team posted this photo of herself on her Instagram account, biney.biney on January 26, 2018. "For once I'm not smiling. Want to thank U.A. (Under Armour, Inc.) for this pretty awesome suit #pyeongchang2018 #14daystogo."
Stories this photo appears in:

Maame Biney, 18, of South Lakes High School makes quarterfinals.