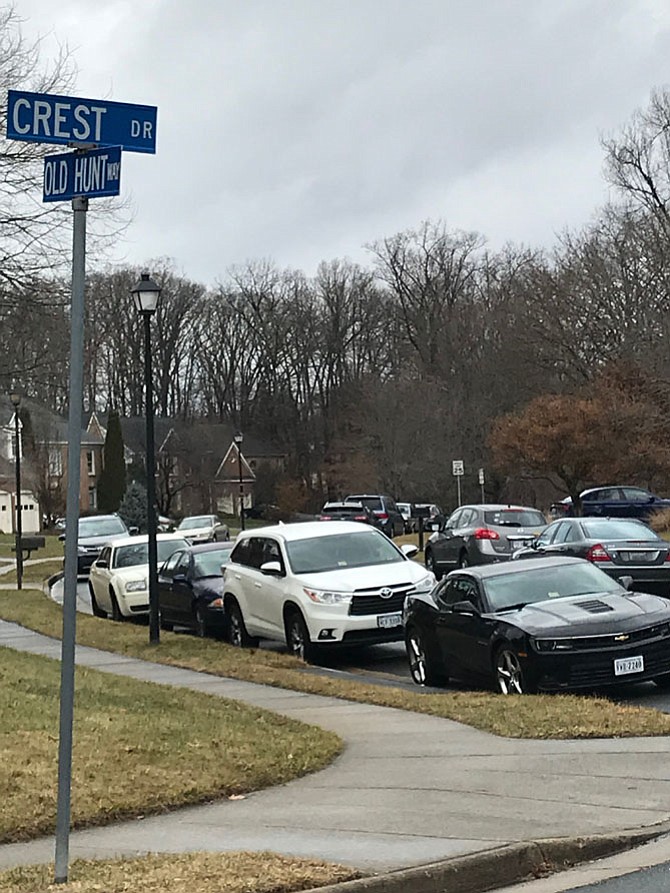 Parked cars fill both sides of the street outside of the No Parking Zones on Old Hunt Way in Herndon. "If someone's life was a matter of a few minutes, they are not going to survive. I can assure you, a fire truck, a police car, an ambulance will sit in traffic on that street," said resident Richard Romero at the Jan. 9 Herndon Town Council Public Hearing.
Stories this photo appears in:

Solution approved, but is it enough?