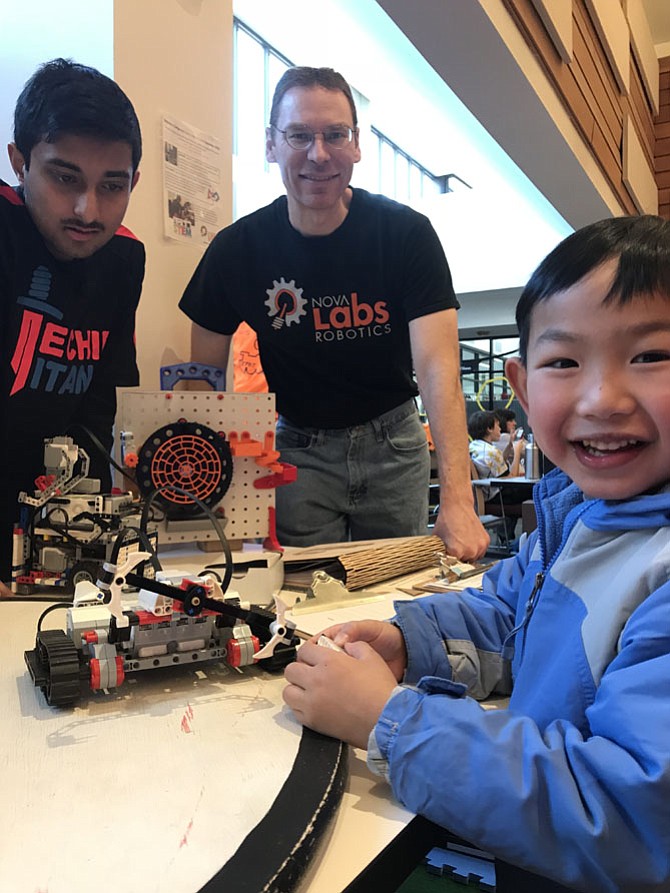 During the Reston Camp Expo 2018 held at Reston Community Center on Saturday, Jan. 27, 2018, Ryan Le, 5, of Wolf Trap tries out a "bot" created by makers at NOVA Labs. From left: NOVA Labs makers Sathvik Narayana, 14 of Centreville and Spencer Allain look on.
Stories this photo appears in:
Local area families flock to Reston Community Center to find out-of-school and summer camps for children, youth, and teens.