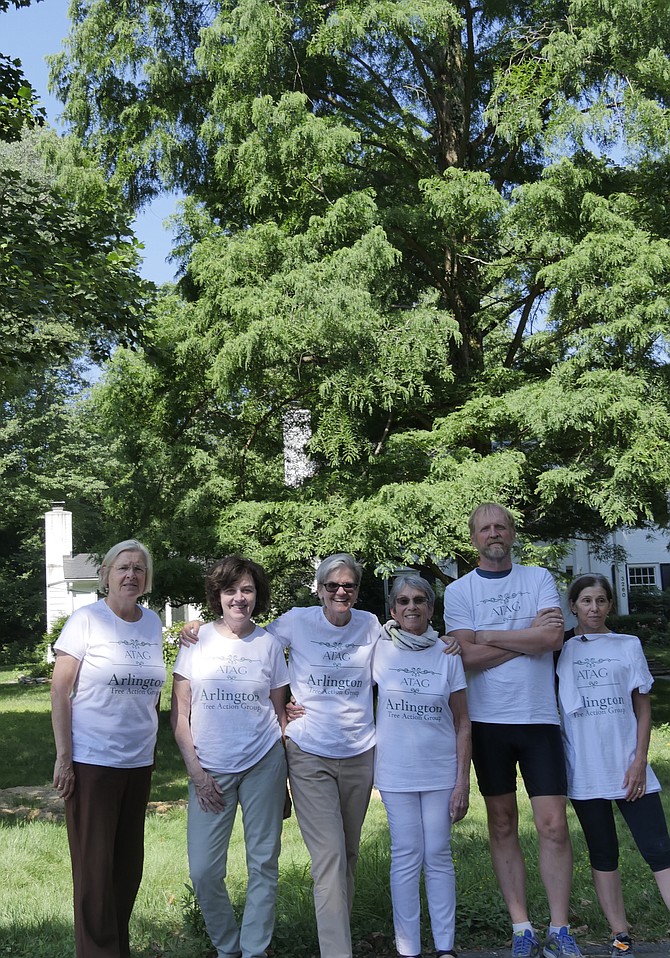 A group of local residents stand in front of a 114-foot high dawn redwood tree in a Resource Protected Area (RPA) on Ohio Street. They appeared at the County Board meeting on Saturday, July 14 to protest the removal of the tree in a proposed redevelopment by Richmond Custom Homes.
Stories this photo appears in:

Concerns over county's tree canopy.