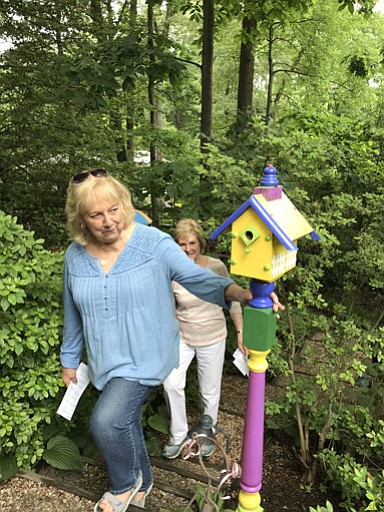 JoAnne Shaub and Bonnie Stauber take a tour of the Guilfoyle lower gardens during The Reston Chorale's Gardens of Note. Sally Guilfoyle added the painted post as a support to help visitors walk up and down the flagstone-stepped path.
Stories this photo appears in:

Reston Chorale showcases five gardens of distinction in four local neighborhoods.