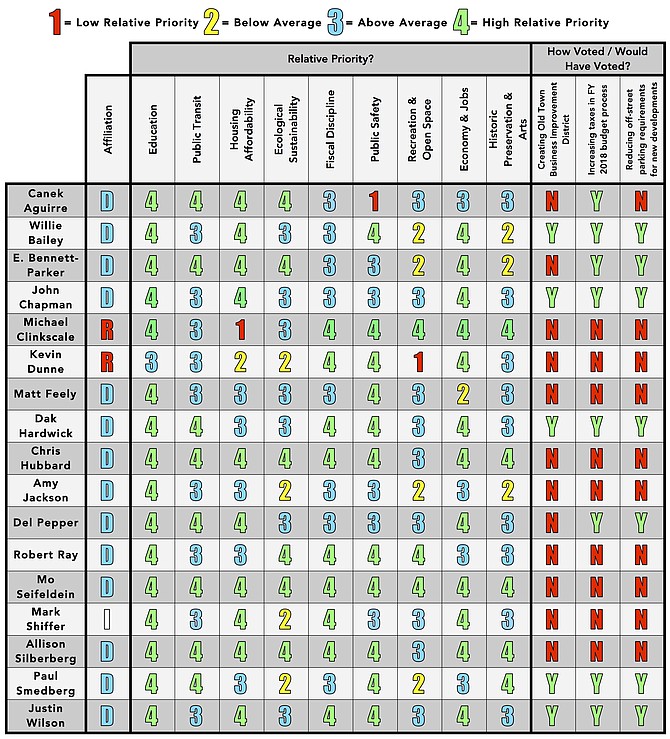 (Correction 6/12/18: In this chart, Canek Aguirre's priority rating for public safety should have been above average or high relative priority.) The candidates' responses to the following two questions are compiled here for ease of comparison: (1) "Assign relative priorities to the following issue areas, in terms of where you intend to budget finite dollars, political capital, personal time, staff time. (While it's understood that these issues aren't always mutually exclusive, in general they can't all have equal priority.)" And (2) "How did you vote or how would you have voted in these recent council decisions?"
Stories this photo appears in:
Democrats face off for June 12 primary; Republicans and Independent look to November.