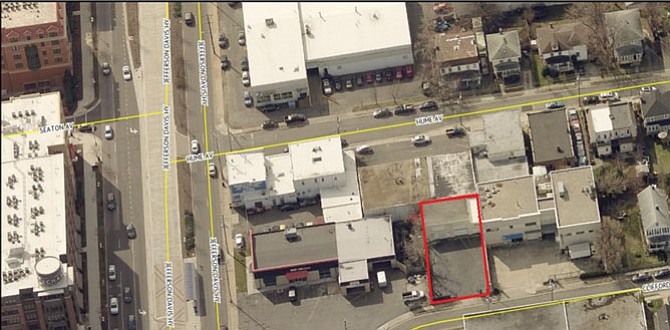 Mother of Light center outlined in red.
Stories this photo appears in:

Homeless assistance center faces unwelcome reception.
The social services with ties to a religious community in Falls Church was opening a center in Del Ray aimed at providing basic necessities for homeless Alexandrians. But the new center came into conflict with its Del Ray neighbors over a variety of issues, some of which were practical concerns shared by members of the City Council.